Name:
Kevin McLean
Position:
Ph.D. candidate
Education:
Yale School of Forestry and Environmental Studies (2010-present)
Stanford University (B.S. '07, M.S. '08)
Research Keywords:
Canopy Ecology, Movement Ecology, Arboreal Wildlife Surveys, Camera Trapping


---
I am a graduate student in Ecology, Biodiversity and Conservation at the Yale School of Forestry and Environmental studies. Most of my time as and undergraduate and Master's student was focused on marine ecology, but I transitioned into terrestrial work for my Ph.D. I am particularly interested in expanding our knowledge of hard-to-reach species or ecosystems. For my Master's I worked on a project comparing reef shark survey methods and now for my Ph.D. I am working to extend camera trap surveys into the forest canopy. Check out my research page for a summary of current and past projects.

I am also interested in the many ways in which science is communicated, specifically how scientists themselves choose to translate their work to public audiences. I have had the opportunity to take advantage of several workshops and training opportunities geared toward scientists, and have enjoyed employing these skills in a variety of live and digital storytelling formats.
RESEARCH AWARDS
Smithsonian Tropical Research Institute Short-Term Fellowship, 2014
NASA Earth and Space Science Fellowship, 2013-present
National Geographic Young Explorers Grant, 2012
Tropical Resources Institute Fellowship, 2011
Yale Institute for Biospheric Studies Graduate Research Grant, 2010
NSF Research Experience for Undergraduates, 2007
Monica Miller-Walsh Research Fellowship, 2006

SCIENCE COMMUNICATION
Bugun Gunlerden Yarin (Turkey), Social Responsibility Conference Series, 2014
Yale University, Communications Short Course, 2014
Alan Alda Center for Science Communication, Summer Institute, 2013
Sigma Xi Student Research Showcase, 1st place Ecology Graduate Division, 2013
ImprovScience: Performance, Science, and Science Education, 2012
New York Academy of Sciences, Communication Workshop, 2011

Powered by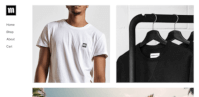 Create your own unique website with customizable templates.