Owen Routt, a friend from California, joined me this week on the island! After chatting at a wedding last summer I discovered that he had a unique skill set (camera trapping and tree climbing) that would be quite an asset to the project. He'll be here for the next six weeks to deploy cameras double time! I'm also grooming him to be a top-notch slingshotter…and by that I mean I make him use the slingshot while I brush my hair.


Here are a couple photos he snapped of me up in the tree the other day. In addition to his technical and photojournalistic skills, he also has a notable talent for collecting ticks – more than 20 on his first day in the forest! We've got 18 cameras set up in 6 trees so far, and there are many many more to go.
Powered by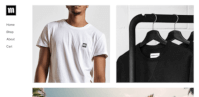 Create your own unique website with customizable templates.