The situation is exactly as it sounds. We have a fecal mystery on our hands. I climbed into Tree #23 today to retrieve a few cameras only to find THIS:

Rude. I mean honestly, I don't care what species you are, you have to TRY to drop a deuce on one of these things. There's just no passive way to get it to land like that. The whole situation stinks of bitter, hostile intention…and poop. The worst part is that I have no idea who it was because this unfortunately happened to be one of the few trees in which none of the cameras captured animal photos. Any scatological experts care to weigh in? I don't mean to press, but I do need to find out as soon as possible if I'm going to identify the culprit, locate something he/she loves…and poop on it!!!
Powered by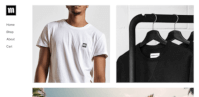 Create your own unique website with customizable templates.