The third event wrapped up on Halloween (not a particularly celebrated holiday here, but people know about it) in Trabzon, a city on the Black Sea coast. I got to fly out a day early to see one of the most famous sights in the area – the Sumela Monastery. First completed in 384AD, the monastery is built right into the side of a cliff face, surrounded by forest; truly an amazing sight.

As if that wasn't enough, the hotel we stayed at was right on the water, with a great view of the sea right out my window. We saw dolphins in the water on our way to the university, a possible sign of the marine life recovering from the pollution and overfishing that this area (and all the seas and oceans, really) have experienced – another unique and meaningful sight.

There are two more events left on the tour, but this was my last one. After having such a positive reaction from the audiences at the first two universities, I wanted to deliver for this final one as well. The day presented a few more challenges, however, none of which were disastrous, but added up to a very different experience. I came of the stage feeling a little bit shaken, trying to figure out where I had gone wrong.

Overall, I'd felt confident about my talk having given several times already, but I had also memorized a few sentences in Turkish that gave me some trouble at the beginning. The effort was reasonably appreciated and people laughed at the appropriate moments, but still didn't make for a really smooth start. The whole program had also running a bit behind, so my time limit decreased quite a bit. I edited things out as I went along, keeping me within the shortened time limit, but the flow of the narrative got a bit choppy.


"Görünüşümün kusaruna bamayin. Maymunlar yüzüme saldiriyor da." ("Please excuse my appearance. Monkeys attacked my face.")

The Q&A session on stage was also a bit tense at parts. While all the questions seemed much more informed and directed than in previous sessions (this went for the meet and greet portion afterward, too), there were a couple questions that seemed charged with accusation or even hostility. One student pointed out the strong connection my research has to primates and how that affects my views on evolution and my belief system. Another asked what I would have done without support for my research, with the undertone that the same opportunity might not be available for him. To be clear, all were fair and valid questions – ones that I had thought about before – but it was an entirely different experience to answer them on stage in front of an audience.

I had been briefed about the slightly more conservative tone and the academic focus of the students at this particular university as one of the top institutions in the country. Thinking back, I feel like I gave answers that were true but diplomatic answers to all questions asked. The event organizers were happy with me and commended my responses. I left the auditorium, however, feeling like I had withheld honesty to some degree, that I had balked at a challenge. I don't know what the best response would have been or if any response would have made me feel good, but it was certainly gave me plenty to think about and continue to think about.

Following the event I talked to some of the other speakers and organizers about the vibe of the room. I thought that it had been just something about my own presentation that had been different, but everyone had some sort of experience with the tepid mood. Part of me felt better knowing that others had similar experiences that day, but it did get me thinking about how something like this could be catered to a specific student body like this.


I also want to point out again that the personal interactions I had with students following all the presentations were extremely impressive. While there were the same requests for photos and such (which admittedly boosted my ego after my lackluster performance), I actually had a chance to discuss real, in-depth interests with people. A young girl studying microbiology wanted to know about new eukaryotic species being discovered in tropical soils. Another asked whether the training she was getting in mechanical engineering would ever be applicable to environmental research (YES!).

Though I admit that on the whole I prefer to be liked and accepted, I acknowledge that the whole world isn't rainbows and butterflies. In the grand scheme of life challenges things certainly could have been more difficult. Discomfort forced me into deeper thought about what I was saying and why I believed it, which is never a bad thing. All three events were extremely memorable and informative in their own ways, but this is the one that I think will stick the longest. So for that, I say thank you, Trabzon, for keeping me on my toes.

Also, thank you for this brick of cheese melted in a kilo of butter, it may just be the best thing that has ever happened to me:
Powered by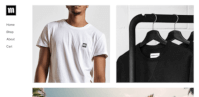 Create your own unique website with customizable templates.