I collected cameras from two more trees today and was quite surprised to find one of the cameras captured photos of just about every species I've seen so far, PLUS one new one! I finally managed to capture an image of a couple Geoffroy's Tamarins, the smallest primate species on the island. I put the photos from the whole branch together in a video:

The tamarins were particularly exciting because I've never seen them on the island before, only on the mainland. They're a little bit funny-looking and can have some pretty enviable hairstyles, though this one's is pretty tame. His mom probably made him get it cut because "she's the one who has to look at him" - I know how that goes. Here is a still photo of the tamarins in case you didn't catch it from the video:

Powered by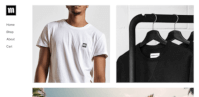 Create your own unique website with customizable templates.