So, my original plan was to write a post about the progress we have made so far in the field, which I must say is pretty substantial:


Since some of my earlier posts, in which I whined probably more than was necessary about my exhaustion, we have enjoyed a blissfully simple schedule (blissful in many ways, in fact). Two weeks of climbing multiple trees per day with very few days to rest makes the previous week feel like a vacation. When you actually have time to rest your body and only have to work in one tree every other day or so, you no longer feel like you are climbing, but rather lifted by butterflies and happiness…oh my god, I'm going to stop there before I barf in my big red helmet. Long story short, the last few days have been easy.

TOO easy.

Today began like most others this week – wake up, breakfast, pack for the climb, etc. The original plan was to shoot a line into a tree that was only steps from my dorm building, set up a few cameras, then return in time for lunch. As a precaution, I did sign us up for the "late lunch" list, but didn't think it would be necessary and certainly didn't do anything sensible like pack a lunch to bring with us. First roadblock of the day – the nice, close tree looked like this at the base:

If you can't see from the photo, the base of the tree has rotted away so there was a hole going to the other side. The tree itself was still alive and probably would have been fine to support our weight, but what if it wasn't? As I've said before, the main priority for this project is to not die, so in keeping with that we decided to go to another tree.

The next tree was further away, but I was happy to find that it appeared in good condition and seemed to have some decent spots to place cameras. We didn't have a line in it yet, but managed to do so after just a couple shots. From there all we had to do was set up the ropes, climb up, and place the cameras. Easy squeezy.

…but this tree had other plans.

I won't get into the details of it as they probably wouldn't make much sense, but it ended up taking us well over an hour just to get the first rope into the tree. As I climbed up to set the second rope, stomach growling from the lack of PB&J, I discovered that the branch where my rope was set was not super-duper alive. Though from the ground it looked like there was plenty of vegetation, it turned out that was all from other branches. Upon closer in-tree inspection the branch from which I was dangling a good 50 feet off the ground was in fact about as bald as my dad (see photo for reference).

In case you can't tell, this was taken a little while ago. He has less hair now. Mine is about the same.

Luckily I managed to set my rope on another more secure branch and then set up Owen's rope without too much trouble. As I threw my little bean-bag-on-a-string to get to the next branch (this might not make sense, but trust me this is a normal way to do it), it immediately got stuck well beyond my reach. Retrieving this bean bag was critical in order to get to the spot where I could set up the cameras, so I spent the next hour or so trying my hardest pulling, leaning, reaching, and yelling to get it back. I even resorted to use of crude tools, which did not help.

Not one of my more graceful climbs, but I did eventually manage to get the bag back and set up the cameras.

By the time we finally got out of the tree and packed up it was about 3:45 and we still had a 45-minute hike back before we could enjoy our cold, plastic-wrapped lunch. What I thought would be a quick 2 hours in the forest suddenly turned into a 7-hour ordeal. I realize that this is still less than a normal working day, but honestly, how often do you look like this in a normal working day?

Perhaps it was that I got a little too complacent as the field schedule is beginning to wind down. Maybe a little more planning and an earlier start could have made our day less stressful. Or maybe this tree was just a butt face.

At any rate, I willed myself to not get too frustrated because in the midst of this calamity, I was still in a pretty amazing place - a place that is unique, a place that I have really come to love, a place that I will soon be leaving. It occurred to me that three weeks from today I will be doing my taxes back in New Haven (yes, I am waiting until April 11 to start thinking about taxes, just accept it). So, even while hanging upside down, pleading for a beanbag's to return, I couldn't help but stop and enjoy the surroundings.


While I am definitely looking forward to wrapping up my work here and returning to the comforts and company of home, I have never ceased to recognize the opportunity, both scientific and personal, that this experience has afforded me. I've had plenty of good days and handful of bad ones, all of which I will remember for years to come.

I felt and extra surge of relief today when we returned to the field station knowing that tomorrow is one of our coveted days off. So if you need me, I'll be right here until Saturday:

Powered by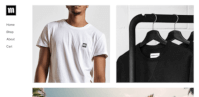 Create your own unique website with customizable templates.