Much to my surprise, the first collection day was actually schedule for today, not tomorrow. We grabbed the first three cameras and, as the title indicates, SUCCESS! I'll cut together an actual video showing the entire process of a climb at some point, but for now, here is what I captured of the first collection. Also, be warned that the camera work might make you a bit queasy. Even though I have a Go-Pro that I should be able to strap to my helmet, I have yet to install it. So, all the climbing shots are from my regular camera, which I held in my mouth.

Here are a few of the photos. I was SO excited to see that we actually got some animals. Also, all three are species I've never managed to get on my cameras before! It's just the first of many, but I'm so glad that I've got at least something to show for all our effort so far. The sloth isn't super easy to find, but see if you can spot it!

Powered by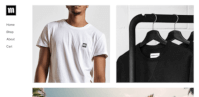 Create your own unique website with customizable templates.