New tree, new day – success! After almost five hours in the tree I finally managed to deploy my second set of cameras. It got a bit breezy later in the climb and I was suddenly reminded of the fact that even the largest of trees sway in the wind, as do the people in them. It wasn't too bad, but I could definitely see how people might get a little tree-sick if they stayed up there too long!

Managed to snap a couple photos along the way.

Powered by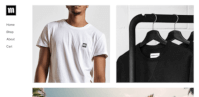 Create your own unique website with customizable templates.